PRECOS appoints Dr Martin Page as scientific consultant
Brings oncology experience to Loughborough firm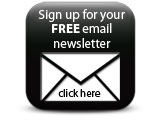 Preclinical Oncology Services Limited (PRECOS), a UK-based pre-clinical research and development service provider focused on oncology, has appointed Martin Page as scientific consultant.

Page brings more than 28 years' experience of oncology r&d leadership gained from the pharmaceutical and biotechnology sectors in the UK, Europe and the US to the Loughborough-based firm. His extensive therapeutic experience and industry knowledge will contribute to the company's delivery of patient relevant models for oncology research.

Prior to this new role, Page was vice president, head of Global Oncology Research for Johnson & Johnson Pharmaceuticals, responsible for laboratories in Belgium and the US.

He has previously held senior positions as Oncology Therapeutic Area Head/Europe for Glaxo-Wellcome and senior director positions at biotechnology firms Oxford GlycoSciences and Oncogene Sciences.


Companies