PSL demonstrates high performance small scale filtration and drying
For kilo lab application and commercial production of highly active product
Small-scale production filter dryer
With a filtration area of 0.03m2 Powder Systems' latest filter dryer provides a good solution for kilo lab application and commercial production of highly active product.
The kilo lab filter dryer's 0.03m2 filtration area provides 15L liquid volume, 6L wet cake volume capabilities and an alloy 22 construction.
PSL says its filter dryers provide optimal performance through high drying efficiency, complete heel removal, high containment operations and CIP systems.
The firm's high containment isolator allows product to be removed completely through a raking system and weighed and dispensed inside the isolator.
The powder can be discharged into bags and transferred via an RTP, or directly transferred into bags via a split butterfly valve.
One of PSL's clients required an OEL test result of <1µg/m3 8hr TWA. The firm says its philosophy is to exceed the client's containment requirements and in this test significantly improved on needs by achieving an average of <50ng during the sampling period.
PSL says it provides total confidence that operations can be carried out without containment breach, ensuring full operator and product protection.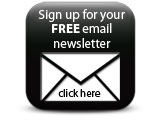 PSL's filter dryers can be simply scaled-up from 0.002m3 to 2.5m3.
Featured Companies