Paper Pallet Company to open new UK factory
Will produce recyclable paper pallets made from recycled paper
The new factory will produce up to 12,000 pallets a day over three shifts
The Paper Pallet Company is scheduled to open a new 40,000ft2 factory in Wellingborough, Northants, UK, next month, where the company will produce recyclable paper pallets made from 100% recycled paper.

The factory will be equipped with an automated production line, including component manufacture and robotic pallet assembly. It will produce up to 12,000 pallets a day over three shifts.

The company says paper pallets are a compelling alternative to the traditional timber or plastic variety used for export, as they are exempt from ISPM 15 certification. They combine strength, cleanliness, light weight (approximately 5kg) and have health and safety advantages over wooden pallets, which can splinter. They are made from a mixture of paper materials for improved strength, and also include a patented 'runner' or foot component, which adds further strength and increases flexibility.

The recyclable pallets are made from recycled paper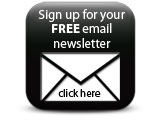 Graham Hayes, director of The Paper Pallet Company, says: 'While paper pallets have been around for some time the current forces in the market make them a more attractive than ever opportunity today. Our new pallet is totally re-designed and re-engineered to meet the demands of modern distribution systems, and we believe it offers a very real opportunity to UK companies to transport goods safely, export and run their business sustainably.'

After use, the pallets do not need to be collected or transported round the country, or stored at the back of a warehouse or shop. Instead they are simply put in a wastepaper compressor and sent with other paper waste to be recycled.

The company says the pallets meet pharma GMP guidance and regulations, and mineral oil migration is not a problem since they are secondary packaging and the heat from the papermaking process would kill any bacteria present.

Trials are currently taking place with some major pharmaceutical companies, the company says.


Companies