Parliament approves EU unitary patent rules
Patent package includes the unitary patent, language regime and unified patent court
MEPs have approved the so-called 'EU patent package' (unitary patent, language regime and unified patent court) after more than 30 years of talks.
Not only will EU inventors be able to get a unitary patent, but the new regime will also cut the cost of an EU patent by up to 80%, making it more competitive vis-à-vis the US and Japan.
Bernhard Rapkay (S&D, DE), the leading MEP on the regulation setting up a unitary patent protection system, said: 'Intellectual property must not stop at borders. The path towards the introduction of the EU patent was long and troubled, but ultimately it has been worth the effort.
Today's vote is good news for the EU economy and especially for European SMEs
'Today's vote is good news for the EU economy and especially for European small and medium enterprises (SMEs),' he added.
The current European patent regime 'is effectively a tax on innovation' said Raffaele Baldassarre (EPP, IT), who led the talks on the regime for translating EU patents.
'Specific measures for SMEs to fully reimburse translation costs and ensure extra legal protection in the event of counterfeiting' were introduced on Parliament demand, he added.
Legal Affairs Committee chairman Klaus-Heiner Lehne (EPP, DE), who led on the agreement to set up a unified patent court, said: 'People in China are telling us that we cannot have a single market without a unitary patent.' With the new rules 'a lot of obstacles for SMEs will be overcome', he added.
The new patent is expected to be cheaper and more effective than current systems
The new patent is expected to be cheaper and more effective than current systems in protecting the inventions of individuals and firms. The new regime will provide automatic unitary patent protection in all 25 participating member states, cutting cuts costs for EU firms and hence boosting their competitiveness.
When the new system is up to speed, an EU patent may cost €4,725, compared with an average of €36,000 needed today, the European Commission said.
Any inventor will be able to apply to the European Patent Organisation for an EU unitary patent valid in all 25 EU member states taking part.
Patents will be made available in English, French and German. Applications will have to be made in English, German or French. If made in another language, they will have to be accompanied by a translation into one of these three languages.
The European Parliament says translation costs will be fully reimbursed for EU-based SMEs, non-profit organisations, universities and public research organisations.
It also says that renewal fees, which account for a large share of total costs, will be set at a level that takes account of the special needs of small firms, so that they can benefit fully from lower costs.
The international agreement creating a unified patent court will come into force on 1 January 2014, or after 13 contracting states ratify it, provided that UK, France and Germany are among them.
The new unified patent and unitary court give a very real chance of reducing costs and complexity
The other two acts will also apply from 1 January 2014, or from the date when the international agreement comes into force, whichever is the latest. Spain and Italy are currently outside the new regime, but could decide to join in at any time.
Will Cook, a partner at solicitor Marks & Clerk, a specialist in intellectual property, said the new unified patent and unitary court have a 'very real chance of reducing costs and complexity of enforcing patents throughout much of Europe'.
However, he cautioned: 'Whether the new patent enforcement landscape proves to be cheaper, simpler and more effective than the current fragmented system will depend not on the politicians or administrators in Brussels but on the actions of the lawyers around Europe servicing the system.
'Technology-driven industry will welcome a system with straightforward, reliable and cost-effective procedures. But will we get one? That will surely be down to how the judges run the court: with strong leadership from an experienced judiciary, we will get there.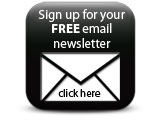 'The plan is for the Court to be up and running by April 2014, with at least 13 countries ideally ratifying the Treaty by November 2013 and the procedural rules finalised by the end of 2013. That will all be a mighty stretch, but it is possible.'
Companies