Parsortix method: new applications for circulating tumour cells
A German cancer cell research team finds new use for Angle's proprietary technology, Parsortix, that results in a 30-fold increase in harvested cancer cells for analysis
Circulating tumour cells (CTCs) from diagnostic leukapheresis (DLA) samples have been the subject of a new paper from the Disseminated Cancer Cell Network (DCCNet). A client of Angle, the German research team showed the benefits of the Parsortix method for enrichment and the success of cryopreservation.
Leukapheresis is a standard procedure routinely used to extract mononuclear cells (certain types of white blood cells) from blood for various applications, including stem cell harvest, with the remainder of the blood returned to the circulation.
Using 200x more blood volume than a standard blood test, previous research by DCCNet scientists showed the process resulted in more patients with CTCs harvested and a 30-fold increase of the median CTC numbers.
The method has been validated by the DCCNet and a European multi-centre study (CTCTrap) in metastatic prostate and breast cancer patients, demonstrating that the workflow yields significantly higher CTC numbers and that the procedure could be safely performed in different clinical environments.
Parsortix for CTC cultures
To enrich the DLA samples, background white blood cells need to be reduced, without interfering with the viability of captured CTCs. This is a major prerequisite for successful processing of DLA product with low CTC numbers, for future clinical application and to enable CTC culturing.
Dr Hans Neubauer, from the University Hospital and Medical Faculty of the Heinrich-Heine University of Duesseldorf, said that the Parsortix system provides a solution for enriching the sample and harvesting these CTCs keeping the cells alive and undamaged.
Without Parsortix enrichment, white blood cells rapidly outgrow the CTC cultures.
Culturing CTCs is a challenging task and the Parsortix approach opens the potential for chemo-sensitivity testing in-vitro, on isolated and cultured CTCs, to determine which drugs may benefit the patient.
Cryopreservation
The researchers also demonstrated that the DLA sample could be cryopreserved and stored with minimal CTC loss prior to processing with the Parsortix system.
The cryopreserved CTCs retained their viability and genomic aberrations and mutation profiles were unchanged. The researchers believe that the DLA process is useful where the patient has a low number of CTCs and a simple blood test is unlikely to recover sufficient CTCs.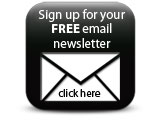 The liquid biopsy company that owns the technology, Angle's, Founder and Chief Executive, Andrew Newland, said: "The DLA approach processes much larger volumes of patient blood opening the potential for use of the Parsortix system even when, due to patient condition, there are only very few CTCs present. Cryopreservation is important as it allows patient samples to be stored for many years and then analysed by Parsortix once patient outcome is known."
Companies