Patheon makes another acquisition
Adds complex solubility expertise with the purchase of Agere
Michael Lehmann: Agere adds a new capability and allows us to provide customers with formulation expertise for solubility enhancement
Patheon, a US CDMO based in Durham, North Carolina, has made its second acquisition in just over a week, this time of Agere Pharmaceuticals, a privately held company headquartered in Bend, Oregon, US that specialises in improving the bioavailability of drugs.
The Bend facility is expected to serve as a solubility centre of excellence and will become part of Patheon's pharmaceutical development services (PDS) operations.
On 4 March Patheon announced the purchase of IRIX Pharmaceuticals, a company headquartered in Florence, SC, US that specialises in difficult-to-manufacture active pharmaceutical ingredients.
No financial details have been released about either deal.
Michael Lehmann, President, Global Pharmaceutical Development Services and EVP Global Sales and Marketing, said: 'Agere adds a new capability and allows us to provide customers with formulation expertise for solubility enhancement.
'With this acquisition, we strengthen our number one pharmaceutical development services position with a solution that integrates scientific acumen and design automation.'
The company said the addition of Agere's solubility expertise puts it in a good position to compete in the growing low solubility market segment.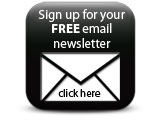 In the past year, Patheon has significantly expanded through several acquisitions, including the addition of a large-scale facility in Greenville, NC.
Companies