Patheon sales rise 18% in Q3
Contract Manufacturing | Finance
Helped by growth in commercial manufacturing activities
Patheon saw revenues increase in the third quarter of fiscal 2012, driven by 'existing business' growth and 'ongoing transformation activities'.
Sales rose by 18% to $203.7m, while gross profit in the quarter increased to $55.5m, an increase of 115.1%.
Patheon said the increase in gross profit was primarily due to 'higher volumes, operating efficiencies, favourable material mix and lower depreciation expense'.
Adjusted EBITDA rose to $34.6m, an increase of 235.9%.
Patheon's ceo James Mullen said: 'We continue to be encouraged by the progress we make in transforming the company. Our top line growth in the quarter was strong. Our transformation activities continue on track, and we are seeing the results of those efforts in our margins.'
As a result of the strong growth in the quarter, Patheon expects revenue for the full year to be in excess of $735m.
Commercial manufacturing (CMO) revenues for the third quarter increased $29.6m, or 21.3%. Pharmaceutical Development Services' revenues rose by 4.1% to $35.4m.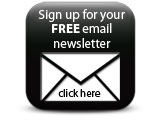 Patheon started a strategic alternative process for its various businesses last year. Earlier this month, it sold its clinical packaging business to private company, Bellwyck Packaging Solutions.
Companies