Patheon to showcase new services at AAPS Conference
Contract Manufacturing | Drug Delivery
Dedicated to bioavailability issues
Patheon will showcase new services dedicated to bioavailability issues at this week's the AAPS Annual Meeting and Exposition, taking place in Chicago, Illinois from 14–18 October.
Improving the bioavailability of poorly soluble new chemical entities is a leading challenge in drug development. Two years ago, Patheon launched SoluPath, an innovative and cost-effective service to identify an optimal drug delivery system for compounds with poor bioavailability. Through a parallel screening approach of technologies such as solid dispersions, microparticles or lipid-based formulations, the programme has allowed a consistent 3X to 5X increase of bioavailability and shows a 30% save rate for compounds that would have failed due to bioavailability issues. The company has recently added HME to the range of technologies utilised by the SoluPath programme.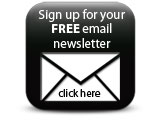 Patheon also launched P-Gels, a new line of softgel solutions that opens the door to an array of bioavailability enhancing formulation strategies such as self-emulsifying drug delivery systems (SMEDDS/SEDDS), concentrated micro-emulsion technology, Galenic system that mixes hydrophilic and lipophilic phases, or micro-particle technology.
Companies