Pelican BioThermal launches new CoolPall Vertos Advance
Pelican BioThermal, a global leader providing the broadest and most innovative range of temperature-controlled packaging solutions serving the life sciences industry, has launched its new CoolPall Vertos Advance.
The latest high performance, single-use, passive bulk freight shipping solution to be introduced by Pelican BioThermal, builds on the success of the existing CoolPall Vertos pioneering packaging product range.
The new CoolPall Vertos Advance has all the beneficial key features of the original CoolPall Vertos range and offers superior performance due to additional advancements, including incorporating phase change material (PCM) and vacuum insulated panels (VIPs), which provide fridge hold capabilities for added stability.
The latest product range addition was engineered following feedback from customers who highlighted a need for a passive shipper that could be placed in refrigerated storage, when necessary, during transportation.
The new CoolPall Vertos Advance extends and further enhances Pelican BioThermal's current range of single-use bulk shippers. Customers can now choose CoolPall Vertos Advance, which utilises PCM and integrated VIPs, while the original CoolPall Vertos range incorporates water-based coolants.
With a volume of 1680L, the newly unveiled CoolPall Vertos Advance ISOPAD has a temperature range of 2 – 8C and duration of up to five days. This latest launch further extends the family of CoolPall Vertos products, which are already available in four sizes and two temperature ranges.
CoolPall Vertos Advance's reliable, robust specifications make it ideal for the rigours of global logistics applications covering routes to more exotic locations such as Brazil, Russia, the Far East including Indonesia and Eastern European destinations, where there is an increasing need to be able to put a shipment in refrigerated storage for part of its journey.
CoolPall Vertos Advance also offers all the innovative key features of the CoolPall Vertos range of products including:
Strict temperature-control for global distribution
Utilises high density moulded materials providing lightweight thermal and mechanical integrity
Ergonomic design of interlocking components ensure quick and easy assembly
Modular components used across entire product range
Reduced flat-packed height saves storage space and minimised in-bound distribution costs
Accepts full pallets for operational speed and efficiency
Paul Terry, Pelican BioThermal's Director of Sales EMEA, said: "We are pleased to introduce the new CoolPall Vertos Advance. Incorporating all the excellent features of CoolPall Vertos, the Advance shipper offers the marketplace a further cost-effective option, providing enhanced performance via vacuum insulated panels in integral cavities and utilising PCM instead of water-based coolants."
CoolPall Vertos Advance is the latest addition to Pelican BioThermal's full suite of products and services which offer longevity, reusability and sustainability to provide the safe transport of pharmaceuticals, tissue, diagnostics/clinical trials, vaccines and blood samples. These include:
Chronos Advance - a range of high performance single-use shipping systems, utilising advanced insulation and phase change materials
Crēdo Cube, Crēdo Duracube and Crēdo PROMED – Reusable thermal cases that protect payload contents at defined temperatures longer than any other passive thermal shipper
Crēdo Xtreme - a full and half pallet (durable hard shell) of the Credo Cube which holds 406 and 890 litres and offers the same industry-leading temperature control duration
Crēdo Cargo – reusable, bulk shipper designed specifically to accept a full ISO pallet, utilising PCM coolant panel packaging with a duration in excess of five days
CoolPall Vertos - a high performance single-use bulk freight forwarding solution taken to the next level, designed as a flat pack, easily assembled product
Sherpa Systems - Robust, off the shelf, cost effective, pre-qualified, temperature controlled packaging solutions
Crēdo ProEnvision - Next generation asset management software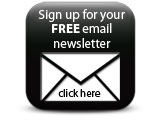 Visit PelicanBioThermal.com to learn more about Pelican BioThermal products, partners, and industry alliances.
Companies