Pelican BioThermal opens its Asia headquarters in Singapore
It will be the central base for the Asia sales office and house the Crēdo on Demand rental fleet depot and the regional distribution hub for temperature-controlled shippers
Pelican BioThermal, a provider of temperature-controlled packaging for the life sciences industry, has opened its new Asia headquarters in Singapore to support demand for thermal technology products.
The location will be the central base for the company's Asia sales office, the Crēdo on Demand rental fleet depot and the regional distribution hub for the Crēdo reusable and Chronos single-use temperature-controlled shippers.
The Asia headquarters is also the location for the company's service centre, providing capabilities to refurbish and repair the Crēdo reusable shippers.
The new office is co-located with Enviropac, Pelican BioThermal's distributor for Singapore.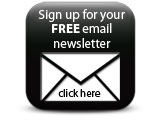 This new Singapore centre is the latest advancement in Pelican BioThermal's ongoing global expansion programme. In the past 12 months, the firm has opened service centres for Asia, the UK and the US East Coast.
Companies