Penn Pharma celebrates four years without any industrial accidents
Contract Manufacturing | Ingredients
Facility in Tredegar, South Wales places equal emphasis on its environmental management
Pharmaceutical manufacturer Penn Pharma, part of the PCI Group, has reached another significant safety milestone this month having operated for four years without a single accident at its facility in Tredegar, South Wales.
This landmark equates to 2.4 million working hours by some 300 staff and is a record of which Penn is extremely proud. Backed by a recent re-certification to ISO14001, the company places equal emphasis on its environmental management system and compliance.
To achieve this record is even more significant given the substantial expansion programmes undertaken at the site in the last four years.
First, there was the design and build of a new contained manufacturing facility for highly potent compounds, which was completed in September 2013. This was followed by a new large-scale commercial manufacturing suite which became operational last June. Both expansions were completed in less than 12 months, but not at the expense of safety.
This type of achievement in safety does not just happen; we have created a safety focused culture
Penn Pharma's Vice President, International Operations, Mark Dean-Netscher, said: 'This type of achievement in safety does not just happen; we have created a safety focused culture by developing robust processes including a very effective 'near miss' system. When we talk about safety within the business, there is a real sense of pride evident and it is the commitment of our staff which has led to this incredible achievement.'
He continued: 'Customers can be confident that with this industry benchmark, Penn is uniquely placed as an outsourcing partner. We offer a guaranteed 'safe pair of hands' in the extended supply chain.'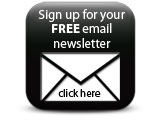 This latest announcement is just one of a list of achievements enjoyed by Penn in recent months; in 2014 the company won the Facility Integration category at the ISPE Facility of the Year for its new contained manufacturing facility, as well as being awarded three CMO Leadership Awards.
Featured Companies