Penn Pharma wins multiple awards for contained manufacturing facility
The Tredegar, South Wales facility has been purpose-built and offers expert handling of highly potent molecules
Penn API isolator in the contained manufacturing facility in South Wales
In September 2013, Penn Pharma officially opened its state-of-the-art, solid oral dose contained manufacturing facility and since then has received global recognition through a number of top industry awards.
In March this year, Penn won the Facility Integration category at the ISPE Facility of the Year Awards (FOYA), a premier global awards programme. The Facility Integration award recognises excellence in conceptual planning, good design practices, excellent processing outcomes and functional excellence. The official award will be made to Penn at a ceremony later this year.
Prior to the ISPE Award, in 2013 Penn was awarded three CMO Leadership Awards for Innovation, Productivity and Regulatory. Building on this initial success, Penn was then entered into the newly introduced Best in Class Award for Innovation and went on to win, becoming the overall category winner for innovation.
The Penn contained manufacturing facility is a world-class, purpose-built contained manufacturing operation offering expert handling of highly potent molecules. Penn designed and built this facility in response to market need as the number of potent molecules requiring solid dosage development and manufacture at both clinical and commercial scale continues to grow.
Penn has installed a tablet press in its contained manufacturing plant
Penn's significant investment in new resources provides a seamless development and manufacturing service. The development and commercial suites together create a potent 'molecule to market' zone, capable of manufacturing batch sizes from 1kg to 120kg. It is this design-for-manufacture approach that ensures Penn is able to deliver true speed to market for its clients and uniquely positions the company within the industry.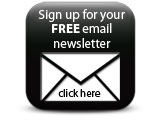 The design concept and leading edge technology uses contained processing to minimise the need for Personal Protective Equipment (PPE) for routine operations. Penn is able safely to process active pharmaceutical ingredients with a minimum occupational exposure limit of 0.01μg/m3 based on an eight-hour time-weighted average.
Featured Companies