Penn and Xcelience enter joint venture
Finance | Research | Regulatory
Will provide Xcelodose micro-dosing system in EU and Asia Pacific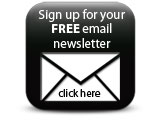 South Wales-based Penn Pharmaceutical Services and US contract research organisation Xcelience have signed a joint venture agreement to provide the Xcelodose precision powder micro-dosing system technology on a global basis.

'This joint venture will create a powerful partnership between two leading providers who share a common commitment to quality, innovation, and building client relationships based on trust and performance,' said Derek Hennecke, ceo of Xcelience.

The companies will operate the largest network of Xcelodose machines worldwide, guaranteeing immediate manufacturing capacity.

Xcelience has more than six years of experience in powder in capsule technology and has processed more than 100 clinical supply batches using the Xcelodose technology.

Penn Pharmaceutical Services provides integrated pharmaceutical development and custom manufacturing services to the international healthcare industry, whose services support a fast route from clinic to market.

The firm's core services include formulation development, analytical development and stability studies, clinical trial supply, packing and labelling, storage and distribution, clinical and commercial manufacturing, Qualified Person (QP) release services and commercial product sourcing for clinical trials.

Xcelience has been providing formulation development, preformulation, analytical, and clinical trial manufacturing since 1997.


Featured Companies