Peter Huber - Obituary
Peter Huber
Huber, a technology leader for high precision thermoregulation in research and industry, has announced that its founder, long-standing CEO and Chairman of the supervisory board, Peter Huber, has passed away on 12 June 2018, aged 77.
One of the first of Huber's new developments was the smallest refrigerated circulator in the world, the Ministat. Another significant milestone was the market launch of the Unistat Tango in 1989.
Huber revolutionised the field of temperature control technology with the Unistats; the Unistat Tango, the first hydraulically sealed process circulator had a minimal mass and achieved significantly higher cooling and heating rates the conventional circulators. This new generation of devices worked effectively, efficiently and was able to react faster, more reliably and more reproducibly for the application.
In 2016, the company was converted into an AG and Huber took over the chairmanship of the Supervisory Board. By that time, Huber had already withdrawn from day-to-day operations and the course for the future had long been set. Today, four of his five children run the family business as board members.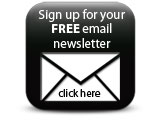 Until recently, Peter Huber was actively involved in the future planning of the company - including the construction of the Tango factory. The production area at the Offenburg headquarters will be doubled this year and the administration will be increased.
Featured Companies