Pfizer CentreOne expands fill-finish services to its Michigan facility
The site in Kalamazoo provides vial-filling of small and large molecules plus sterile suspensions
Global contract manufacturing organisation Pfizer CentreOne has expanded its fill-finish services to its site in Kalamazoo, Michigan (USA).
Along with vial-filling of small molecules and biologics, the facility also provides vial-filling of sterile suspensions, expanding Pfizer CentreOne's service portfolio.
"Kalamazoo was the obvious choice for expansion of our fill-finish services," said Peter Stevenson, Pfizer CentreOne's Vice President and General Manager.
"Our Kalamazoo colleagues have been doing contract manufacturing for more than 40 years on the API side – it's part of the culture."
"This is also one of Pfizer's premier sterile-injectables sites. It's a natural fit," he said.
Kalamazoo vial-filling services Services at the Kalamazoo site encompass:
Small molecules and biologics
Sterile suspensions
Potent and controlled substances
Aqueous and oil-based formulations
Lyophilisation
Vials 1-100mL; bulk formulation <1–1,600 litres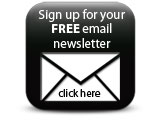 Bob Betzig, Kalamazoo site head, said: "We're thrilled to expand our contract manufacturing services to include sterile injectables. We value our contract manufacturing partners and pride ourselves on producing difficult-to-make injectables. Our team is ready and waiting."
Companies