Pfizer expands rare disease research with establishment of gene therapy platform
Appoints Michael Linden to head its genetic research into rare diseases
Pfizer is establishing a gene therapy platform by signing a haemophilia B deal with Spark Therapeutics, a late-stage gene therapy company, and hiring Michael Linden to head its genetic research into rare diseases.
The two companies will collaborate on SPK-FIX, a programme using a bio-engineered AAV vector for the potential treatment of haemophilia B, which is expected to enter early stage clinical trials in the first half of next year. Spark will be responsible for the early Phase I/II trials, with Pfizer taking over late-stage studies, any regulatory approvals and potential commercialisation.
Philadelphia-based Spark Therapeutics will receive an upfront payment of US$20m and will be eligible for additional development and commercialisation milestone payments of up to $260m for multiple haemophilia B product candidates that may be developed under the collaboration.
We believe the SPK-FIX programme could add to our existing portfolio of haemophilia products
Geno Germano, Group President, Global Innovative Pharma Business at Pfizer, said: 'We believe the SPK-FIX programme could add to our existing portfolio of haemophilia products and could pioneer a potential new treatment technology for patients with bleeding disorders.'
Mikael Dolsten, President of Worldwide Research and Development at Pfizer, added: 'By establishing our gene therapy capabilities, we hope to gain a deeper understanding of the mechanisms that could potentially bring true disease modification for those suffering from devastating haematologic and neuromuscular diseases.'
Pfizer said Linden, of King's College London and Director of the University College London Gene Therapy Consortium, is joining the company on a two-year secondment to lead the new genetic research group.
'The establishment of a gene therapy group under the leadership of Professor Linden will help Pfizer explore the potential of this important technology that could possibly benefit patients living with serious diseases,' said Kevin Lee, SVP and Chief Scientific Officer of Pfizer's Rare Disease Research Unit.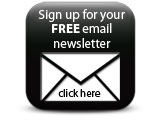 'Professor Linden brings to Pfizer his extensive expertise in AAV technology obtained from over 20 years working in the field.'
Companies