Pfizer wins battle over Viagra trademark
Energy drinks brand Viaguara cannot be registered as an EU trademark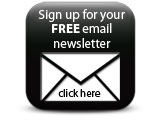 A European Court has ruled that the name Viaguara cannot be registered as an EU trademark for energy and alcoholic drinks because it is too similar to Pfizer's erectile dysfunction drug Viagra.

The EU's General Court ruled that the similarity allowed Viaguara 'to take unfair advantage of the distinctive character or repute of the trademark Viagra'.

Warsaw-based Viaguara SA applied for an EU trademark in 2005, but was refused. The court has now rejected the company's appeal. The General Court ruling itself can only be appealed on points of law.

Also because of the medical implications, the court said it would be dangerous to let any confusion exist.

'Even if the non-alcoholic drinks concerned do not actually have the same benefits as a drug to treat erectile dysfunction, the consumer will be inclined to buy them thinking that he will find similar qualities, such as an increase in libido,' the court said.

The court concluded that Viaguara SA, by using a mark similar to Viagra was 'attempting to ride on the coat-tails of that mark in order to benefit from its power of attraction, its reputation and its prestige'. It was also attempting to exploit, 'without paying any financial compensation', the marketing effort expended by Pfizer to promote its own products.

In order to avoid potential confusion among pharmaceutical brands, in a separate announcement, Thomson CompuMark, a global leader in trademark searching and brand protection solutions, has launched Global Pharmaceutical Search, a new service providing targeted, global trademark intelligence in a single online report.

Search coverage includes the firm's proprietary, trademark office records, web and domain name coverage, and US and European regulatory and industry-specific sources, including pharmaceutical names in use. Brand owners can select the registers that match their product strategy, including the US, UK, Spain, France, Germany, Switzerland, Italy, Benelux, and Canada.


Companies