PhRMA board talk with President Trump
PhRMA CEO has issued a statement following his meeting with President Trump regarding the US biopharmaceutical industry
Today, seven Pharmaceutical Research and Manufacturers of America (PhRMA) board members met with President Donald Trump, Vice President Mike Pence and House Energy and Commerce Committee Chairman Greg Walden to discuss jobs, the economy and health care.
"We had a positive, productive meeting with President Trump, Vice President Pence and House Energy and Commerce Chairman Greg Walden, (R-Ore.)," said Stephen J. Ubl, President and Chief Executive Officer of PhRMA.
"We talked about how we can work together to improve American competitiveness around the world."
Other topics of conversation included creating more jobs in the US and enhancing the US biopharmaceutical industry.
The group discussed many areas of common ground including the following:
advancing stronger trade agreements to level the playing field with countries around the world
reforming our tax code to spur investment and job creation here in the United States
removing outdated regulations that drive up costs and slow innovation.
The group believes that if these policies are enacted, it will result in growth in the biopharmaceutical industry that will translate to up to 350,000 new jobs during the next 10 years.
"We also talked about how we can work together on health care reform to give consumers more choices and create a more competitive health care marketplace."
"Our industry takes seriously the concerns raised about the affordability and accessibility of prescription medicines."
Ubl adds that the PhRMA members share a commitment to working with the administration to advance market-based reforms.
He said that the current system needs to evolve to enable the private sector to lead the move to a value-driven health care system.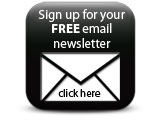 PhRMA believes that to do this, existing laws and regulations need to be reformed – those that are currently preventing private companies from negotiating better deals and paying for medicines based on the value they provide to patients and our health care system.