PhRMA reports 836 medicines and vaccines in development to treat cancer
Building on decades of progress in the fight against the disease, a robust pipeline of potential new treatments sustains hope for patients and their families
America's biopharmaceutical research companies are currently working to develop 836 medicines and vaccines to treat a broad range of cancers, according to a new report released by the Pharmaceutical Research and Manufacturers of America (PhRMA) that highlights the American Association for Cancer Research (AACR) annual Cancer Progress Report.
The robust pipeline of medicines in development reflects the continued need for innovative medicines to combat the many forms of cancer, which, despite a growing number of survivors in the US, still account for one of every four deaths. In 2015 alone, it is estimated that more than 1.6 million new cancer cases will be diagnosed and nearly 600,000 Americans will die from a form of the disease.
'The oncology research community has made significant advances in identifying new, more effective therapies to help people with cancer achieve positive treatment outcomes and transition from being cancer patients to cancer survivors,' said John Castellani, President and Chief Executive Officer, PhRMA: 'However, the battle is far from over. This new report underscores the sustained commitment of biopharmaceutical companies to address the unmet medical needs of patients fighting these terrible diseases.'
As noted in the report, 'Cancer Medicines in Development 2015', advances in cancer research have fostered an improved understanding of the complexities of the disease, which researchers now know is actually more than 200 unique cancer types that require a targeted, tailored treatment approach.
The high volume of cancer treatments in development includes many that could potentially improve outcomes in key cancer areas with an especially high burden, including
123 for lung cancer, the leading cause of cancer death in the US, with more than 158,000 deaths expected in 2015
106 for several types of leukaemia, which account for 3–4% of all new cases of cancer
92 for lymphoma, including non-Hodgkin lymphoma, which accounts for nearly 9% of all new cancer diagnoses
82 for breast cancer, the leading cancer diagnosed in US women, with 231,840 new cases expected in 2015
58 for brain tumours, including gliomas, which represent 80% of all malignant tumours
53 for skin cancer, including melanoma, which accounts for 2% of all skin cancer cases, but most of the skin cancer deaths.
View the full report here.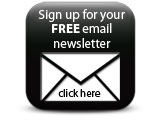 View the medicine list here.