PhRMA sounds alarm over US budget cuts
Criticises proposal on generics
The Pharmaceutical Research and Manufacturers of America (PhRMA) has warned that America's federal 'sequestration' public spending cuts and more recent budget proposals from President Obama could restrict access to new effective drugs, inflating healthcare costs.
PhRMA Senior Vice President Matthew Bennett fears that potential cuts to the Medicare Part D prescription drug subsidy system, which has 'greatly improved seniors' access to medicines, held down insurance premiums, and achieved billions of dollars of savings on other Medicare costs by improving health', will 'promote previously rejected proposals that would jeopardise the program's success'.
Bennett also criticised Obama's budget proposals that would restrict agreements allowing generics to be sold before brand patents expire.
'This interference with settlements of complex legal issues creates an uncertain business environment and can lead to higher costs for consumers,' said Bennett.
PhRMA has already been critical of the sequestration's 8% cuts to the federal Food & Drug Administration's (FDA) budget – amounting to an estimated US$318m, noting that the industry contributes to its revenue directly through prescription drug user fees and these must by law finance FDA human drug reviews.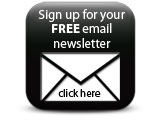 In its proposals regarding the 2013–14 budget, the FDA has requested $4.7bn for October 2013 to September 2014. This includes an increase of $10m over 2012–13 to assess medicines manufactured in China.