PharmaMar enlarges facilities to meet business challenges
The company aims to undertake four Phase III trials this year
PharmaMar has announced the expansion of its facilities in Madrid, Spain in order to meet business challenges and future market demands. The enlargement will affect the office, warehouse and production areas, resulting in an increase in labour capacity.
Production storage will be increased by an additional 3,600 cubic metres and is expected to be fully commissioned by July 2021.
The office space will be expanded by 1,100 sqm, allowing for the accommodation of 90 additional workplaces. It's expected to be ready by December 2021.
Laboratories will be enhanced to increase production capacity in the current GMP environment.
The project of expansion is budgeted with $7.26 million and is aimed to enable PharmaMar to meet the demands of developing products for different markets around the world.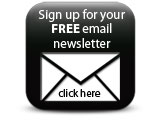 The company aims to undertake four Phase III trials this year: in oncology, for small cell lung cancer and mesothelioma, in virology, for the treatment of COVID-19, and in Sylentis, for the treatment of dry eye syndrome with RNAi. In addition, two products are expected to enter the clinical stage.
Companies