Pharma plant saves costs with Thermal Energy steam traps
Process plant in Italy installs 92 GEM venturi orifice steam traps
GEM steam traps have been installed at a plant in Italy
A leading global healthcare company's plant in Italy has achieved a 12-month payback on Thermal Energy International's GEM venturi orifice steam traps, which have been installed at the plant.
Thermal Energy International has installed a total of 92 steam traps throughout the healthcare company's process plant, which has removed the problems of mechanical steam trap failure and high maintenance costs.
The manufacturer asked Thermal Energy International to conduct a survey of its mechanical traps, which were regularly failing open, partly open and closed, necessitating both scheduled and unscheduled maintenance.
The report on the 51 steam traps surveyed found that 30% had failed, resulting in an estimated 757 tonne/year of steam being lost each year at a cost of about €31,000.
As a result Thermal Energy International was commissioned to replace all 92 mechanical traps with the GEM venturi orifice design so that it could save energy and maintenance costs and also reduce its start-up time and cut its CO2 emissions by 131 tonnes.
Such has been the success of the GEM steam traps that the pharma company plans to install more products as further improvements and investment is made at the plant in Italy.
Instead of using a valve mechanism to close off steam, the GEM steam traps effectively drain condensate from the steam system. As they have no moving parts to wedge open or fail, they are reliable, necessitating only minimal maintenance and requiring no spares, testing or monitoring equipment.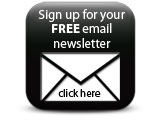 Available in a range of sizes, the GEM steam traps are made from corrosion resistant stainless steel and guaranteed for 10 years.