Pharma showtime for CurTec
In June CurTec will be showing its unique range of moisture tight screw top drums and containers at Pharmapack in New York and Bio International in Philadelphia
CurTec will be exhibiting at Pharmapack North America and Bio International in June.
Pharmapack, which takes place on 9-10 June at the Jacob K. Javits Convention Center in New York, is a unique platform where pharma industry excellence gathers to find innovative packaging and drug delivery solutions.
Bio International takes place on 16-18 June at the Pennsylvania Convention Center, Philadelphia, and brings biotechnology leaders from 60+ countries together for a week of intensive, networking activity.
We will be showing our unique range of moisture tight screw top drums and containers including the new XL nestable tapered drums. Our team is looking forward to welcoming you and answering your questions.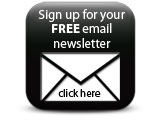 CurTec supplies high performance drums, containers and crates to the pharmaceutical and chemical industry for bulk shipment and storage of valuable speciality chemicals, APIs, excipients and intermediates as well as finished products in powder, tablet and paste format. Adding value to your pharmaceutical or biotech supply chain by offering safety and security is our objective.
Companies