Pharmacelsus joins EU influenza project
Multi-national consortium to develop new approaches to cure influenza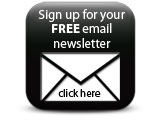 German contract research organisation Pharmacelsus has joined a research project on influenza, which has almost €6m of funding from the European Union.

The four-year Flucure project, started last October, aims to develop novel, antiviral drugs against flu. It will target the PB1/PA proteins and NP proteins.

Saarbruecken-based Pharmacelsus joins Vironova and Beactica (Sweden), Pike Pharma (Switzerland) and university-based research groups from Italy, Germany, Bulgaria, Lithuania, and the Netherlands.

Pharmacelsus will contribute its in vitro ADMET and in vivo pharmacokinetics expertise through safety tests and by screening several drug candidates for their beneficial pharmacological properties.

The project team of 10 will design small molecule inhibitors that interfere with virus-specific protein-protein interactions, ultimately avoiding viral replication and spread and deliver several drug candidates suitable for clinical development within 48 months.


Companies