Pharnext begins partnership with Tasly, Chinese pharma group
Partnership will exploit the potential of modernised Chinese traditional medicine to make new drug combinations
Biopharmaceutical company Pharnext has signed an agreement with Tasly Pharmaceutical, a group ranked among China's top 10 listed pharmaceutical companies.
Pharnext is working on a new approach to the development of drugs based on the combination and repositioning of known drugs.
The partnership includes three axes: a financial investment by Tasly in Pharnext; the development of a new pipeline of synergistic combinations through a shared platform; and the license of Pharnext's lead product for the Chinese market.
Included
The partnership includes the creation of a research and development joint venture, owned 30% by Pharnext, to develop new combinations of molecules. Programmes will be pursued in several indications, primarily in cardiovascular and oncology therapeutic areas.
Both companies will share their expertise; Pharnext in the development of synergistic combinations of drugs and Tasly in the use of traditional Chinese medicine wealth.
There will be a licensing agreement for the development and commercialisation of the drug candidate PXT3003 for Charcot-Marie-Tooth type 1A disease on the Chinese market.
Advantages
Yan Kaijing, Chair of Tasly Pharmaceuticals said: "The joint-venture we are creating has the potential to generate a robust pipeline of new therapeutics."
"We will rely on Tasly's existing biomedical R&D platform and access to the Chinese hospital network, as well as Pharnext's R&D technological know-how to develop high-potential drug combinations."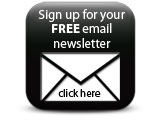 "Based on biological disease network pharmacology, this partnership will exploit the potential of modernised Chinese traditional medicine."
Companies