Philippines pharmaceutical market set to hit $4.1 billion by 2020, says GlobalData
The pharmaceutical market in the Philippines is set to experience a moderate rise from $3.4bn in 2015 to $4.1bn by 2020, at a compound annual growth rate of 3.7%
GlobalData's latest report states that the Filipino pharmaceutical market, which is the third-largest in the Association of Southeast Nations, behind Indonesia and Thailand, will be driven by factors including the government's encouragement of generic substitution in the public and private sectors, and strong patent and trademark laws to help protect innovation and encourage foreign investment in the healthcare market.
An increase in health expenditure reflects the government's interest in supporting the growth of the healthcare sector. Indeed, it has allotted $2.8bn to the Department of Health in 2016, 42% more than in 2015.
Furthermore, the establishment of village Botika ng Barangays (BnBs) — government-licensed pharmacies that are privately owned and operated — provides drugs at lower prices and improves access to medicine for people in rural areas. The number of BnBs increased from about 2000 in 2010 to more than 7700 in 2014, encouraging the private sector to enter the market.
In terms of structure, generic drugs dominate the pharmaceutical market, accounting for 65% of its revenue in 2014, whereas patented drugs accounted for 35% of the market.
GlobalData believes that the Philippines' open economic system offers significant investment opportunities. The country supports a Build-Operate-Transfer (BOT) investment scheme and has a liberalised economic system, which allows 100% foreign ownership in most sectors.
According to Invest Philippines, the cost of business operations is minimal, with local communication, electricity and housing costs 50% lower than in the US.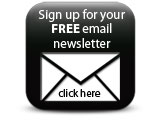 Additionally, the Philippines is an emerging destination for global clinical trials. According to the US FDA, the number of clinical trials in the Philippines increased by 31% in 2009, the eighth-highest annual growth rate in the world. The $22.6m investment in research and development in 2013 and the increase in the number of clinical trials provided a significant boost for the healthcare sector.
Companies