Phosphagenics to proceed with twice-weekly oxycodone patch
Human trials to start in the next quarter with Phase III expected in 2013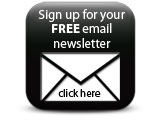 Phosphagenics, an Australian developer of drug delivery applications, is to commercialise its oxycodone patch for the management of chronic pain, following the results of a survey carried out in the US.

Consulting group Extera Partners conducted the survey to determine the market trends and potential market size for three possible products – a daily, twice-weekly, or once-weekly patch.

A group of 60 doctors comprising oncologists, pain specialists and primary carers were surveyed and the results concluded that the potential market for the twice-weekly patch in the US could exceed $1.1bn.

Phosphagenics' oxycodone patch uses TPM transdermal delivery technology to deliver therapeutic amounts of oxycodone into the blood.

The Melbourne-based firm says the optimised final patch features a significantly improved oxycodone delivery and an extended wear profile compared with the prototype.

Dr Esra Ogru, chief executive of Phosphagenics, said a twice-weekly patch 'is both user friendly and a solid commercial opportunity' because 'the duration of the patch is familiar to doctors who have used the twice-weekly fentanyl patch for decades'.

Phosphagenics' human clinical trial programme will begin in Australia in the next quarter and expanded next year into other countries including the US. The firm anticipates that the Phase III trial will be completed by 2013.

Research has indicated that a TPM/oxycodone patch would have considerable advantages over other forms of pain medication, the firm said, including the capability of diminishing breakthrough pain, as well as avoiding GI tract inflammation and reducing constipation, which are common consequences of administering oxycodone orally.

The patch should also reduce the onset of drug tolerance in patients, which usually necessitates larger doses of oxycodone over time to maintain therapeutic pain relief.

'We are methodically developing our lead pharmaceutical product to ensure it is not only effective in managing pain, but is also able to deliver significant lifestyle benefits,' said Ogru.


Companies