Pierre Fabre names new pharma CEO
Jean-Luc Lowinski, a former Sanofi executive, spearheads Pierre Fabre Pharmaceuticals
Jean-Luc Lowinski
The Pierre Fabre Group has announced the appointment of Jean-Luc Lowinski to the role of CEO of Pierre Fabre Pharmaceuticals. Lowinski assumed his new position in the Group's pharmaceuticals division on 1 April 2019.
At Pierre Fabre, Lowinski will be in charge of developing the pharmaceutical activities comprising oncology, prescription drugs and consumer health care; the Pierre Fabre Health Care, Pierre Fabre Oral Care, and Naturactive franchises.
The pharmaceutical division generated €880 million in revenues in 2018, of which 57% was achieved via 29 subsidiaries. The division employs 6,000 people.
Lowinski is a veterinarian and holds an MBA from INSEAD. From 1992 to 2012, he pursued his career at Bayer, working primarily abroad —in South Korea, Singapore, India, Thailand, China and Japan— in the Healthcare and Consumer Care pharmaceutical divisions.
In 2012, Lowinski joined the Sanofi group, serving at the Shanghai offices as Vice President, Asia; a €2bn business with a workforce of 10,000people. Since 2017, he had been Vice President of Emerging Markets at Sanofi Genzyme.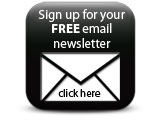 Lowinski will also join the Group's Executive Committee.
Companies