Piramal Pharma Solutions wins a prestigious CPhI Pharma Award
Contract Manufacturing | Regulatory
Piramal Pharma Solutions (PPS) was recognised as the winner of the Regulatory Procedures and Compliance award at the prestigious CPhI Pharma Awards (2017) on 24 October at the Intercontinental Hotel — Frankfurt, Germany
Regulatory excellence is an area that is fundamental to the needs of PPS' end customers and the CPhI Pharma Awards are among the most coveted recognitions in the pharmaceutical industry.
It celebrates thinkers and creators that break new ground, recognising companies that drive the industry forward.
With more than 200 entries submitted in 19 different award categories, the CPhI Pharma Awards serve as a great barometer for industry excellence.
Upon receiving the award, Vivek Sharma, CEO of Piramal Pharma Solutions said: "It is a pleasure to accept the award on behalf of all the dedicated employees at Piramal Pharma Solutions that made this recognition possible. The award serves as a testament to our efforts that advance Piramal Pharma Solutions from Quality for Compliance to Quality as a Culture."
"Our One Piramal strategy is built around the values of Customer Centricity, Quality and Innovation. It is great to be recognised by our fellow peers and customers on one of our core values."
"We recognise that as an industry, we serve a higher purpose: delivering solutions for our customers that improve the standard of life and reduce the burden of disease in patients. To accomplish these successfully, a robust quality and regulatory compliance record is a must. We therefore take enormous pride in this recognition."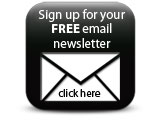 PPS is a global contract development and manufacturing organisation (CDMO), with 12 locations in North America, Europe and Asia, driving solutions for its customers, from discovery through to commercialisation. With a stellar track record that includes 34 launched products for customers, Piramal is now a 'partner of choice' for leading pharmaceutical and biotech firms in North America and Europe.
Featured Companies