Piramal opens cancer drug facility in Grangemouth, Scotland
Contract Manufacturing | Finance
Includes £145,000 of Scottish Enterprise funding
Piramal has officially opened a new pharmaceutical facility making cancer 'smart bomb' drugs at Grangemouth, Scotland.
Deputy First Minister Nicola Sturgeon opened the facility, which was upgraded with the help of £145,000 of Scottish Enterprise funding. It now produces a new class of cancer drugs called antibody drug conjugates (ADCs), which are reported to hunt out and specifically kill the cancerous cells – like a 'smart bomb'.
ADCs have recently been approved for use in the US and will soon be reviewed for use in Europe.
Sturgeon said: 'I am delighted to be officially opening Piramal's latest state-of-the-art suite – and see first hand the manufacture of the only licensed cancer drugs of this kind in the world.
'These new drugs will be reviewed for a European licence soon – providing an opportunity for them to be considered for use in the NHS in Scotland ahead of the rest of the UK.'
The company employs around 85 people, with the new suite creating 15 of those jobs.
Sturgeon added: 'This is an excellent addition to Scotland's diverse and well established life sciences base which boasts more than 640 organisations and employs around 32,000 people.
'Investment in health research and development has the potential to turn cutting-edge research into real health benefits.'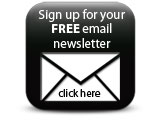 Terry Cooke, site lead at Piramal Healthcare Grangemouth, commented: 'This visit by the Deputy First Minister to open our new manufacturing suite is fantastic recognition of the work that's done here and complements the invaluable support we've received from Scottish Enterprise.'
Featured Companies