Plas-Tech Engineering establishes Equinox Medical to prototype and produce prefilled syringes
New company offers flexible and customisable syringe solutions for low-volume needs
Plas-Tech Engineering, a leading custom moulder of medical devices and diagnostic components based in Lake Geneva (WI, USA), has announced the formation of Equinox Medical, a standalone business entity that manufactures prefilled syringes for leading pharmaceutical and biotechnology companies.
Plas-Tech Engineering formed the new company in response to strong customer demand from emerging biotech and drug companies for a low-volume syringe supplier that offers flexible and customisable solutions, according to Robert Fesus, Vice President of Sales and Marketing for Plas-Tech Engineering.
"For those companies in early stage product development and clinical trials, Equinox prefilled syringes provide an option that never existed before," said Fesus. "For drug developers that require prefilled syringes, we deliver fast speed-to-market to facilitate validation and commercial introduction."
Equinox offers prefilled syringes ranging in size from 0.5–3mL for the delivery of insulin, diabetes drugs, allergy medications and ophthalmic solutions. Prefilled syringes made of cyclic olefin copolymer (COC) from TOPAS Advanced Polymers (KY, USA), replace glass and enhance performance compared with other syringe materials.
These injection moulded syringes offer exceptional moisture barrier and chemical resistance, along with excellent clarity.
The superior moisture barrier of COC syringes extends the shelf-life of some pharmaceutical solutions to more than 3 years — an achievement that can't be met by competing thermoplastics such as polycarbonate or polypropylene, which are used today in less demanding syringe applications, according to Equinox.
The drug maintains its purity because COC is biologically inert with very low extractables. COC resin also offers excellent biocompatibility and meets the requirements of US Pharmacopoeia Class VI and ISO 10993.
COC eliminates breakage problems during filling, in shipping and at point of care. These syringes offer unique moulded-in design features, thus providing greater part consolidation than more costly multi-piece glass assemblies. Molded COC syringes also give pharmaceutical companies shorter lead times than glass, allowing them greater flexibility in testing.
The push to eliminate silicone in the plunger tip and push rod has resulted in the development of Equinox's silicone-free syringe option that has zero break force, low newton glide and the highest chemical resistance for use with many new drug formulations.
The Equinox syringe also comes with other options including private-label branding, a patented tamper-evident sharps container and customised packaging to meet OEM needs.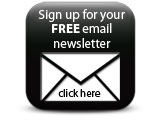 Equinox has already sold prefilled syringes to drug and biotech companies for aesthetics (botox and HA injections), ocular, orthopaedic and diabetes care applications. The company is currently developing prefilled syringes in 5 and 10mL sizes.