Poor clinical trial site choices inflate costs by 20%
Companies are spending more than they need to claims the R&D intelligence provider Citeline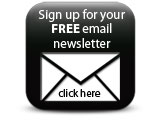 Poor selection of trial sites, largely due to lack of knowledge of active and relevant clinical investigators, is increasing the cost of clinical trials by 20% or more, according to research by r&d intelligence provider Citeline.

In a blind test, Citeline compared the experience and track record of selected investigators for four clinical trials with its SiteTrove global investigator database, and found that on average the trials used 20% more investigators than were actually needed to achieve the required patient targets. Citeline's product SiteTrove tracks and maintains profiles on over 240,000 confirmed investigators globally.

In one clinical trial example looked at, a Phase III Oncology Trial requiring 930 patients, the sponsor used 137 trial sites, of whom over half failed to recruit more than 5 patients per site. By comparison SiteTrove data was able to identify over 800 potential 'Tier1' sites that most closely matched the needs of the sponsor in terms of experience, track record and patient history. These 'Tier 1' sites would have enrolled patients at nearly twice the rate of those sites used in the original study.

'If the site selection had been based on SiteTrove data, the sponsor could have potentially reduced the number of sites by 20%,' said Dr Jamil Hussain, senior vice president Clinical Development at Citeline. 'This would not only have reduced the site set up costs dramatically, by over US$800,000, but also would have increased the speed of this trial and, could have ultimately, seen the drug get to market more quickly.'

Database-driven site selection is a relatively new option for the industry, as most trial sponsors rely heavily on their relationships with previously-used sites to find suitable investigators. But according to Dr Hussain, this is far from the most efficient approach.

'Because SiteTrove is industry-wide it contains details of over 240,000 investigators. That's many times the number known to even the largest pharmaceutical companies, and is continually updated. It is the blend of using the broadest possible group of investigators, distilled with the best experience, and a company's own held information which ensures a powerful and successful outcome in identifying the best pool of investigators for a study,' Hussain said.
Companies