Powder Systems Limited (PSL) to exhibit at Interphex New York
PSL will have two new innovative products to launch at the Javits Conventions Center, from 26-28 April 2016 on booth 2232
Filtration, drying and high containment product range from PSL
PSL has been exhibiting at the New York trade show for more than 10 years, and this year the business will have two new innovative products to launch at the Javits Conventions Center, from 26-28 April 2016 on booth 2232.
PSL has chosen Interphex, a premier pharmaceutical, biotechnology and manufacturing event dedicated to innovation, technologies and knowledge, to officially announce the C.O.P.E. (Center Of Process Excellence). As a leading filtration, drying and high containment technologies manufacturer, PSL has recognised the need for a centre to provide process consulting and process development expertise.
The C.O.P.E. will assist pharmaceutical, biopharmaceutical and speciality chemical organisations in their process development and scale-up requirements. Headed by Senior Process Development Engineer Craig Patrizio, an experienced Biotech/Pharmaceutical Process Development Engineer with more than 20 years in the industry, this unique centre will lead innovations in process and component customisation, complex sterile injectable for extended release, process/facility troubleshooting, automation, CIP, and start-up.
A facility is planned for 2016, where the C.O.P.E. will be able to provide onsite feasibility trials and studies, powder property testing facilities, particle size reduction and process optimization with PAT. The Center will feature many pieces of high spec technology, including the innovative laboratory glass filter dryer (GFD) for easy lab scale filtration and drying.
Coping with your process? Let Craig Patrizio and his team help you! They will be on PSL stand 2232 to launch the new service that will be based in Philadelphia, Pennsylvania. He will also be presenting alongside Michelle Frisch, PSL's Senior Technical Systems Manager, during Interphex about Process Requirements Driving Innovation. They will present a case study on microsphere classification, filtration and drying and how innovation design solves difficult process requirements at 2.15pm on the Wednesday 27 April 2016 in Meeting Room 5.
MicroSphere Refiner from PSL
PSL developed innovative solutions for the downstream formulation of microspheres used as drug delivery devices. PSL's process experts developed the MicroSphere Refiner in response to the challenges faced by drug manufacturers with other techniques such as mesh blocking, lengthy drying and Steam-In-Place (SIP) difficulties.
PSL filtration and drying solutions also include the innovative CakeStand vacuum tray dryer for direct and uniform drying; the GFD and pressured simple filter dryer for lab to pilot plant applications and a large range of Agitated Nutsche Filter Dryers that are ergonomically designed for washing and isolating solids, even in the most difficult production processes.
PSL is also leading innovation with nanoparticle containment. As an original pioneer of high containment solutions for the production of highly potent APIs including cytotoxic, oncology, hormones and many other active compounds, PSL is now developing containment solutions such as gloveboxes and isolators enabling safe containment of nano size particles protecting the operator and environment, thanks to a groundbreaking filtration system.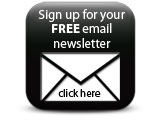 Visit PSL at Interphex New York, 26-28 April 2016 on booth 2232 and learn more about nano particle containment and process development consultancy through the C.O.P.E. And don't miss your chance to hear Senior Technical Systems Manager, Michelle Frisch present a session on Process Requirements Drive Innovation; Microsphere Classification, Filtration and Drying: A Case Study of How Innovative Design Solves Difficult Process Requirements.
Featured Companies