Precision Biopsy appoints Adam Savakus as Chief Operating Officer
Allied Minds subsidiary, Precision Biopsy, has announced the appointment of Adam Savakus as Chief Operating Officer.
This appointment represents an important investment in Precision Biopsy's regulatory and clinical expertise at a key juncture in its development as its lead diagnostic product, ClariCore, enters a pivotal Cohort B study.
Savakus said: "I am excited to be joining the Precision Biopsy team given the promising clinical trial results to date and I look forward to bringing my experience and contacts to bear as ClariCore enters its pivotal Cohort B study."
Savakus is an accomplished medical device executive with direct experience driving successful operational, regulatory and marketing outcomes. Most recently as Executive VP at Relievant MedSystems, he was responsible for clinical and regulatory strategy design and execution for the Intracept device targeted at relief of chronic lower back pain.
As with Precision Biopsy's ClariCore product, Intracept under Savakus's leadership secured a 510(k) approval pathway and was ultimately approved by the FDA in July 2016.
Prior to Relievant, Savakus served as VP, Cinical and Regulatory Affairs at Adiana (later Cytyc), and as VP, Clinical and Regulatory Affairs and Quality Assurance at EndoSonics. Savakus holds a BSc in Biophysics and a BSc Bioengineering, both from The Pennsylvania State University.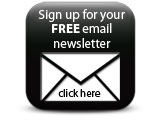 Jill Smith, CEO of Allied Minds, commented: "We are delighted to make this investment in additional talent at Precision Biopsy. We believe Adam's direct experience in leading successful FDA outcomes, as well as in marketing and quality control, will be invaluable to the Precision Biopsy team."
Companies