Premium storage tubes for light-sensitive samples
The tubes are made from special amber coloured material eliminating sample degradation by exposure to light while still allowing visual checking of the enclosed sample volume
Amber tubes in rack
Micronic presents the 0.75 ml and 1.40 ml Amber tinted polypropylene storage tubes that, used in with a secure screw cap or push cap, ensure the integrity of light-sensitive biological samples even over long-term storage periods.
Available in non-coded and laser encrypted 2D coded formats – the tubes are designed from special amber coloured material eliminating sample degradation by exposure to light while still allowing visual checking of enclosed sample volume.
Supplied in a 96-position sample tube storage rack, which meets the globally recognised ANSI/SLAS standard footprint, Micronic 0.75 ml and 1.40 ml Amber storage tubes are compatible with most automated sample handling systems. Manufactured to strict tolerances, the precision and consistency of these storage tubes maximises operational uptime when used with automated cherry picking and other sample handling systems.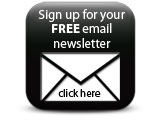 Made from high-quality polypropylene, in a certified Class 7 cleanroom environment, Micronic Amber storage tubes resist most organic solvents (DMSO, methanol, dichloromethane). They are fully validated RNase/DNase and pyrogen free, meaning that they can be used to store the most sensitive biological samples. By maintaining the highest possible hygiene level during its production processes, Micronic is also able to limit the endotoxin level of produced and packaged sample storage tubes to a minimum (< 0.01 EU/ml).
Companies