Presage Biosciences granted fifth US Patent for CIVO arrayed microinjection technology
For comparing multiple drugs in a single living tumour
Seattle-based Presage Biosciences, a US oncology company developing a radical new testing approach that incorporates human efficacy data much earlier in drug development and clinical trials, has been issued with a patent that covers the company's CIVO arrayed microinjection platform by the US Patent and Trademark Office.
The patent includes method claims covering the evaluation of drug response directly in a tumour.
The Presage technology can be used for the selection or exclusion of candidates and drug combinations in clinical trials or to identify patient populations for clinical trials.
This is the company's fifth US patent, providing broad intellectual property protection for its proprietary CIVO technology.
CIVO technology is currently being used pre-clinically to identify effective drug combinations, and it can also enable the incorporation of toxicity-sparing comparative drug efficacy data from human patients at several key points in the clinical trial process, ranging from pre-Phase 1 to assessment of novel combinations with approved drugs.
Presage is conducting a first-in-human feasibility study in collaboration with the National Cancer Institute (NCI) and the Fred Hutchinson Cancer Research Centre, evaluating response to locally multiple microinjected drugs in lymphoma patients and evaluating the safety profile of CIVO microinjections.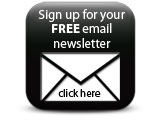 The technology is also being employed in preclinical models including canine cancer patients and human xenograft tumours in mice.
Companies