ProMetic signs 15-year manufacturing contract with Emergent BioSolutions
Emergent facility in Winnipeg will manufacture plasma-derived biopharmaceuticals using the ProMetic Plasma Protein Purification System (PPPS)
Canadian biotechnology company ProMetic Life Sciences has entered into a manufacturing contract with Emergent BioSolutions located in Gaithersburg, MD in the US.
The 15-year agreement provides Laval, Quebec-based ProMetic with access to additional cGMP capacity in Emergent's FDA-licensed facility in Winnipeg. ProMetic will use this capacity for the development and manufacture of plasma-derived biopharmaceuticals using its proprietary Plasma Protein Purification System (PPPS). The additional capacity will allow the company to process up to 250,000 litres of plasma annually with the potential for further expansion.
Pierre Laurin, President and CEO of ProMetic Life Sciences, said: 'We expect the flexibility provided by this additional capacity to accelerate our development capabilities, clinical/regulatory activities and contribute faster to our revenue growth.'
ProMetic will start transferring its technology and manufacturing process to Emergent's facility in July, followed by the scale-up and manufacture by Emergent of cGMP biopharmaceuticals to enable ProMetic to pursue additional IND filings.
Bruce Pritchard, ProMetic's Chief Operating Officer and Chief Financial Officer, added that to be able to access readily available, FDA-licensed, manufacturing capacity in North America allows the company to 'significantly de-risk our commercial strategy' and provides 'manufacturing capacity to support the upcoming regulatory filings and commercial launches of multiple plasma-derived therapeutics ahead of the anticipated manufacturing capacity from our other strategic partners scheduled to come on line in 2017–2018'.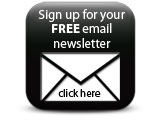 The agreement involves an initial annual minimum payment of approximately $4m a year, rising to $7m a year in 2018 and to $9m a year by 2021, for an aggregate total of $100m for the duration of the contract.
Companies