Pro Carton appoints new President
Horst Bittermann
Pro Carton – the European Association of Carton and Cartonboard manufacturers – has announced Horst Bittermann, Head of Marketing at Mayr-Melnhof Karton (MM Karton), as its new president, taking over from WEIG-Karton's Roland Rex.
The announcement was made at Pro Carton's quarterly AGM on 8 June, where Rex formally stood down, having held the position for the past eight years. With sustainable packaging very much in the spotlight globally, Bittermann's appointment comes at a strategically important time for the association, which aims to promote the benefits of carton and cartonboard over other forms of packaging.
An experienced sales and marketing professional of 25 years, Bittermann has worked in a variety of senior roles in private banking, retailing and now packaging. Joining MM Karton in 2008, he currently heads up the marketing department for the manufacturer of coated, recycled cartonboard with an increasingly strong position in the production of recycled liner and virgin fibre cartonboard.
The company operates seven cartonboard mills in the heart of Europe, with an annual capacity of 1.7 million tons. In addition to overseeing MM Karton's marketing activities, Bittermann is instrumental in driving business growth in the FMCG, pharmaceutical and retail sectors.
Bittermann commented: "It is an honour to become the president of Pro Carton at this exciting time for the packaging industry. Pro Carton is the voice for cartonboard and folding cartons and as sustainable packaging becomes increasingly valuable to brands, retailers and the planet as a whole, we need to communicate the sustainable nature of our members' products even more intensively.
"Packaging has to deliver on three main functions, or the three Ps – preserve the quality of the product, promote the sale of the product and protect the environment. As well as being an extremely eye-catching packaging medium, folding cartons do not leave any lasting scars on the environment, but rather help protect it by reducing product damage and food waste. Cartonboard as a material is made from renewable sources, is biodegradable and almost fully recyclable – all attributes which epitomise the circular economy that we should be striving for.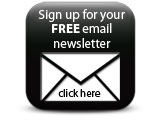 "I am certain that cartonboard and folding cartons will become the most widely-used packaging medium in the coming decade and that Pro Carton can play an important role in achieving that success."