Progenics acquires orphan radiopharmaceuticals manufacturing facility
The manufacturing facility that has been acquired will be used to launch Azedra and support other development stage radiopharmaceuticals
New York-based Progenics Pharmaceuticals has announced the acquisition of a facility in New Jersey for the manufacturing of Azedra (iobenguane I 131). The acquisition of the radiopharmaceutical establishment was worth about US$8 million.
Mark Baker, CEO of Progenics, said: "This strategic transaction extends our leadership position in radiopharmaceuticals, establishing the infrastructure and manufacturing capabilities to label multiple types of isotopes, including iodine-131. With this transaction, we are building the capabilities to ensure the supply of Azedra."
Azedra is the first and only FDA-approved radiopharmaceutical indicated for the treatment of pheochromocytoma and paraganglioma, ultra-rare cancers. This Somerset site serves as the launch facility for Azedra, while also providing manufacturing support for the company's development stage radiopharmaceuticals, including the drug, 1095.
Progenics, an oncology company developing medicines and imaging analysis technology for targeting and treating cancer, has also secured the long-term supply of iodine necessary for the production of both Azedra and 1095.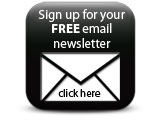 The production of Azedra uses a proprietary ultratrace process, which concentrates the meta-iodobenzylguanidine (MIBG) targeted radiolytic activity by eliminating non-therapeutic "cold" MIBG molecules, giving Azedra a uniquely high specific activity.
Companies