Proposed acquisition of Aerocrine and Prosonix by Circassia Pharmaceuticals
Creating a world-class speciality pharmaceutical allergy and asthma business
Circassia Pharmaceuticals plans to make an all-cash offer to acquire Aerocrine, a Swedish listed company focused on the development and commercialisation of medical diagnostic products for use in the diagnosis and management of patients with asthma, for a total consideration of up to SEK1.78bn (approximately £139m).
The company has also announced its intention to acquire Prosonix, a privately held speciality pharmaceutical company focused on the development of product candidates for the treatment of asthma and/or chronic obstructive pulmonary disease (COPD), for an aggregate cash consideration of up to £100m.
Circassia has separately announced that it proposes to raise £275m through a placing and open offer.
'These proposed acquisitions and associated fundraising significantly accelerate Circassia's strategy to become a self-sustaining speciality biopharmaceutical company focused on allergy and asthma,' said Steve Harris, CEO of Circassia. 'The combined organisation will give us both the capability and resources to commercialise our enlarged late-stage pipeline of potential new allergy and asthma products, once approved.'
Rolf Classon, Chairman of the Board of Directors of Aerocrine, commented: 'In Circassia, we have found the ideal partner to continue the future development of Aerocrine. The combined group benefits from a strong commercial platform and an exciting pipeline to ensure long-term benefits for allergy and asthma patients worldwide.'
David Hipkiss, CEO of Prosonix, added: 'Circassia is a perfect home for Prosonix, and the enlarged group will have a strong portfolio of near-term allergy and asthma products, along with the resources and infrastructure to bring them to market. With our lead product currently under regulatory review and other filings planned, we look forward to making our treatments available to patients in the near future.'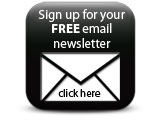 The acquisitions will accelerate the company's ambition to build a self-sustaining specialty biopharmaceutical business with the potential for significant growth:
adding Aerocrine's established sales force and commercial infrastructure, which is already targeting the allergy/asthma specialists, and which offers the opportunity to accelerate and optimise the launch of Circassia's Cat-SPIRE allergy immunotherapy product candidate, once approved
expanding Aerocrine's sales force to target the robust sales growth of Aerocrine's market leading device used in asthma diagnosis and management, and to prepare for the launch of Circassia's lead product and broader portfolio
complementing Circassia's commercial offering by adding Prosonix's near-term asthma products to the company's portfolio of novel allergy immunotherapies
creating a strong broad-based specialty biopharmaceutical company with two currently marketed products sold to allergy/asthma specialists and 12 products in development for allergy, asthma and COPD, with the potential for eight product launches by the end of 2021
strengthening the commercialisation of its products in key markets by leveraging Aerocrine's experience and capabilities in achieving reimbursement and inclusion in treatment guidelines, and expanding its portfolio of complementary late-stage product candidates through the acquisition of Prosonix.
Companies