Purdue University and Aprecia launch 3D printing forum
The series will begin with a one-hour introduction session on September 14, 2021 and will continue monthly into 2022
In partnership with US Pharmacopeia and with sponsorship from Aprecia Pharmaceuticals, Purdue University has announced a pharmaceutical industry technology forum focused on 3D-printing pharmaceutical medications and the benefits to patients, pharmaceutical executives, formulation scientists, and compounding pharmacists. The series will begin with a one-hour introduction session on September 14, 2021 and will continue monthly into 2022.
Building on a USP and International Association for Pharmaceutical Technology (APV) sponsored week-long event held in July 2020, titled: 'Quality of 3D Printing of Medicines and Supplements,' the event will explore 3D printing technologies to support indications, improved formulations, or create delivery systems. The series will provide examples, including case studies for pharmaceutical executives, on how 3DP manufacturing can accelerate clinical development, enhance the innovation value of novel molecules and extend the life cycle of approved products, the companies say.
"Purdue is committed to the advancement of technologies such as 3DP for pharmaceutical development that can bring patient centric products to market," said Eric L. Barker, PhD, Dean of the Purdue College of Pharmacy.
"USP is excited to partner with Purdue University and Aprecia in leading the conversation on standards in ensuring quality in 3DP. Robust engagement with the 3DP community enables USP to learn from, adapt, and educate stakeholders in an agile manner to meet their needs and reduce barriers to innovation in manufacturing and emerging technologies such as 3DP," said Ronald T. Piervincenzi, PhD, CEO of USP.
Aprecia has gained FDA approval to launch its 3D printed product, Spritam. Since the product's 2015 launch, the company has continued to advance a pipeline of market differentiated products and equipment, it says.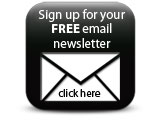 "Aprecia continues to focus its passion on innovation and helping its pharma partners bring to market differentiated products that improve patient and caregiver lives," said Chris Gilmore, CEO of Aprecia. "We are excited to partner with these visionary organisations in bringing this needed content and discussion to the pharmaceutical industry."
Companies