PureTech launches Vor BioPharma
To expand applicability of CAR T-Cell immunotherapies in immuno-oncology
PureTech Health, a cross-disciplinary healthcare company, has launched Vor BioPharma, an immuno-oncology company dedicated to developing a new class of targeted cell therapies.
Vor BioPharma was co-founded by Siddhartha Mukherjee, who is Assistant Professor of Medicine at Columbia University in the US, and is working on a new approach to chimeric antigen receptor (CAR) T-cell therapy.
CAR T-cell therapy modifies the body's own immune cells (T-cells) to recognise and kill cancer cells. According to PureTech Health, it has emerged as a 'promising therapy' for patients with advanced B-cell leukaemias, but has shown more limited results in treating solid tumours.
'CAR T-cell therapies have shown remarkable progress in the clinic, yet their applicability beyond a small subset of cancers is currently very limited,' said Sanjiv Sam Gambhir, a member of the Vor Scientific Advisory Board and Professor of Radiology and Bioengineering, Chair of the Department of Radiology, Director of the Canary Centre for Cancer Early Detection and Director of the Molecular Imaging Programme at Stanford University.
'This technology seeks to address bottlenecks that prevent CAR T-cell therapy from becoming more broadly useful in treating cancers outside of B-cell cancers.'
Vor BioPharma is developing a new approach to CAR T-cell therapy that seeks to broaden its applicability in other cancers, particularly those with limited therapeutic options, by removing key barriers generated by current modalities.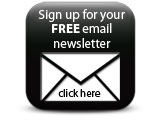 'The positive clinical response researchers have achieved with CAR T-cell therapies in B-cell leukaemias has led to great interest within the oncology community and is something we hope to achieve in other cancers over time,' said Dr Mukherjee.
Companies