PuriCore granted two US patents
Significantly strengthens the company's product portfolio
PuriCore, a global company focused on safe and effective protection against the spread of infectious pathogens, has been granted two US patents by the United States Patent and Trademark Office that significantly strengthen the company's current product portfolio and new product initiatives.
The first patent, US 8,871,278 (filed on March 19, 2012), covers the stabilisation of hypochlorous acid, particularly at high concentrations, in a variety of product formulations. The second patent, US 8,877,257 (filed on May 28, 2010), covers the use of PuriCore's unique hypochlorous acid formulation for the prevention and treatment of conditions characterised by infection and/or inflammation.
The inventions protected by these two patents represent a significant breakthrough. High concentrations of hypochlorous acid are difficult to stabilise and maintain with consistency in a bottled format, yet these high concentrations equate to greater antimicrobial and anti-inflammatory efficacy in healthcare applications. Stabilisation is also a significant factor in product shelf life, important in the healthcare supply chain and in the company's targeted applications including infection control, inflammatory skin disease (e.g. atopic dermatitis) and skin and wound infections, for both human and animal health.
These patents add to PuriCore's extensive intellectual property portfolio, which includes 35 granted patents (10 US and 25 foreign) and 42 pending patents (both US and foreign).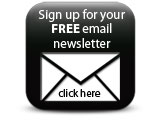 'We believe that our hypochlorous acid product offerings are unique in their antimicrobial efficacy and benign safety profile. In particular, PuriCore's products are safe for use on skin and are non-harmful to the environment,' said Michael Ashton, Chief Executive Officer of PuriCore. 'The grant of these patents provides a key competitive advantage for the company, particularly as we look to expand our bottled, consumable products and as we develop new products in the infection control, dermatology, and wound care arenas.'
Companies