Purisys adds two advanced ISO certifications
The certification process includes assessments of the qualification and training of personnel involved in the testing, as well as the qualifications of relevant vendors and subcontractors
Purisys, a supplier of APIs, CDMO services and pharmaceutical reference materials, has obtained two additional global ISO certifications: ISO 17025 (testing and calibration laboratories) and ISO 17034 (reference materials producers).
Josh Hoerner, General Manager at Purisys said: "We are currently broadening our API business to include additional categories of drugs, expanding our services to make our product development and testing expertise available to more drug developers, and enlarging our reference materials catalog. These new certifications support these efforts by opening new markets that mandate ISO certification as a requirement for reference standards and providing our growing client base with added confidence in the exceptional quality of our work."
ISO 17025 provides a second level of certification beyond the core ISO 9001-compliant quality management system standard, certifying quality-oriented tests are performed correctly. ISO 17025 requires laboratories to implement a sound quality system and demonstrate they are technically competent and able to produce valid and reliable results. To gain this certification, a company must be both consistent and proficient in testing the quality of its products. It covers all aspects of testing and calibration, including contracts, research and design operations, and manufacturing, along with quality and purity specifications and quality control activities.
The certification process includes assessments of the qualification and training of personnel involved in the testing, as well as the qualifications of relevant vendors and subcontractors.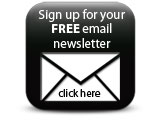 ISO 17034 is a mandatory third level of certification for certified reference material (CRM) manufacturers. Certification provides quality assurance and confidence that reference materials are produced correctly and tested. To attain this certification, manufacturers must demonstrate the methods it uses to certify its CRM standards are scientifically sound, accurate and reliable. The certification also includes standards for risk assessment, requiring that all potential sources of error involved in certifying the standard be reported on the certificate of analysis.
Companies