RSSL makes major appointments
Three new directors join the firm
Alan Gundle has been appointed as the new managing director of Reading Scientific Services Ltd (RSSL). He was previously director of gum and candy r&d for Kraft Foods in Switzerland.
Gundle has more than 20 years' experience of r&d in the food industry, and lists the invention of Kenco Millicano among his notable achievements. He said: 'RSSL is a great business, with a deserved reputation for great science. I'm personally convinced of the benefits of research and the added value that science can bring to the food and pharma industry. The recent major investment in RSSL is going to continue and I see a great future for the business.'
In addition, Mike Day has joined RSSL as commercial director. He was previously managing director at Plasticon, and brings experience from a range of industries including plastics and packaging consulting. He has also held senior positions in the Forensic Science Service and QinetiQ.
In a third new appointment, Peter Clarke has become associate director Speciality Sciences, a globally strategic and operational role for RSSL focused on delivering services in investigative analysis, microscopy, product and ingredient innovation, DNA and protein, and training.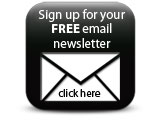 Clarke previously held r&d roles at Kraft Foods, most recently as associate director of Global Process Research.
Featured Companies