R&D investment increases as mid-sized biotechs push to get drugs to market
But revenues will not translate into positive margins for some time, says GlobalData report
Biotech firms pushing drug candidates through clinical trials led to an overall increase in R&D expenditure of 20% in just a year, according to research by consultancy firm GlobalData.
GlobalData's new report, PharmaLeaders: Innovative Mid-Cap Biotechnology Benchmark Report – Financial Benchmarking, Pipeline Assessment & Competitive Analysis of Innovative Biotechs, compared the competitive position of 15 mid-cap biotech companies (Acroda, Alexion, Alkermes, BioMarin, Cubist, Exelixis, Incyte, Jazz, Momenta, Nektar, Onyx, Regeneron, Seattle, United and ViroPharma) on financial performance, cost-containment, capital structure and firm utilisation. It found that the R&D investment by these firms was US$746.8m in the third quarter of 2012, up from $621.1m in Q3 2011.
'Oncology is the main focus of biotech R&D activities, which is driving peer group R&D expenses higher,' said Adam Dion, GlobalData's Analyst covering Healthcare Industry Dynamics.
Regeneron invested the most in R&D in Q3 2012, with an outlay of $158m, and was the benchmark leader owing to the successful commercialisation of Eylea, for the treatment of wet age-related macular degeneration (AMD). The report revealed that Regeneron's expenditure has increased steadily each quarter since Q3 2011, when the total was $128m.
Oncology is the main focus of biotech R&D activities, which is driving peer group R&D expenses higher
'Biotech companies are becoming increasingly more successful at developing innovative therapies,' added Dion. 'However, our research has found that the high cost of bringing these therapies to market continues to erode corporate profitability.'
As a result, GlobalData does not expect biotech revenues to translate into positive margins for some time.
In terms of percentages, ViroPharma reported the biggest year-to-year drop in R&D expenditure, falling 28% year-to-year, from $22.9m in Q3 2011 to $16.5m in Q3 2012, caused by the US Food and Drug Administration's suspension of the company's clinical trials of its flagship product Cinryze owing to safety concerns.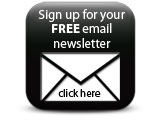 'The FDA put a hold on two of the company's Phase II clinical studies when trials revealed elevated antibody levels detected in the treatment arm of the study,' said Dion. 'These concerns have since been addressed and, with FDA approval, the firm resumed the trials in September 2012.'
Companies