ReViral appoints Dr Hetherington as Chief Medical Officer
The CMO appointment has been made as the company prepares its lead RSV candidate to enter phase II of clinical trials
Dr Hetherington CMO
Dr Seth Hetherington has been appointed as Chief Medical Officer at ReViral. Hetherington brings more than three decades of experience in developing treatments for clinically important viral infections to the antiviral focused company.
The appointment comes at a key point in one of the company's pipeline antiviral projects.
Eddy Littler, CEO of ReViral, said: "We are pleased to welcome Seth to the team, as we prepare for our lead RSV candidate, RV521, to enter into international, pediatric Phase IIa clinical trials. His strong track record in the clinical development of antivirals and deep understanding of the regulatory environment, will be invaluable as we progress RV521 and the rest of our pipeline."
Hetherington, who will be based in the US, joins ReViral from Genocea Biosciences, where he was Chief Medical Officer for seven years. During that time he lead the clinical development of therapeutic vaccines, including for certain viral targets.
Prior to Genocea, he served as Senior VP of Clinical and Regulatory Affairs at Icagen and VP of Clinical Development and Chief Medical Officer at Inhibitex. His previous industry experience includes clinical drug development at GlaxoSmithKline, where he made significant contributions to several clinical development programmes, including the currently marketed anti-viral pharmaceuticals, Ziagen, Trizivir and Agenerase.
Hetherington has also served as the industry representative on advisory committees to the US FDA, National Institutes of Health, and US Department of Health and Human Services.
Commenting on his appointment Hetherington said: "I am excited to be joining ReViral at this critical time in the company's evolution. I look forward to working with the team to continue progressing both RV521 and the rest of the company's pipeline of novel direct antiviral drug candidates. RSV remains a significant cause of severe disease and death, especially in premature infants, the elderly and those who are immune suppressed."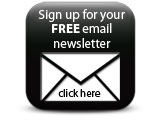 Hetherington is an adjunct clinical faculty member at the University of North Carolina School of Medicine and previously held academic appointments at the University of Tennessee, St Jude Children's Research Hospital in Memphis and Albany Medical College. A Yale graduate, Hetherington completed his postgraduate training at the University of North Carolina and the University of Minnesota.
Companies