Reaxa spins-out ADC purification technology business
The company offers bind-and-release polymer beads used in purifying antibody drug conjugates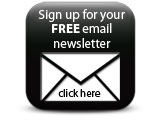 Pharma catalyst technologies specialist Reaxa is divesting its antibody drug purification technology business to become ADC Biotechnology Ltd. (ADCB). Using new process technology, the company aims to deliver significant reduction in manufacturing costs for the new generation of "magic bullet" cancer drugs based on antibodies.

With background IP licensed exclusively from Reaxa, and a wider heritage in protein, peptide and DNA fragment technology, ADCB plans to have a prototype purification system licence-ready within two years.

ADCB is based in North Wales, at the Technium OpTIC incubator on St. Asaph Business Park.

Antibody-Drug-Conjugates (ADCs) are the "smart munitions" of anti-cancer technology. Antibodies act as carriers for chemotherapy drugs, targeting and entering specific cancer cells prior to ADC degradation to release drug payload.

ADC platform technologies are concentrated across a few major biopharma players, with the first ADC drug awaiting launch approval and 15 more in clinical trials, including four at Phase 2/Phase 3.

With manufacturing cost and increasing complexity being a challenge for many new drugs, ADC Biotechnology will offer a unique approach to purification of ADCs. Its "bind-and-release" process uses solid polymer beads, rather than process solution and filtration. Benefits are from fewer, faster process steps and ability to use smaller plant and containment capacity – dramatically saving on capital costs and speeding production.

'Process intensification is an important key to manufacturing cost containment as next generation drugs move towards commercial launch', says ADC Biotechnology chairman and Reaxa ceo Dr Pete Jackson. 'The ability to access enhanced purification processes through in-licensing proven technology will be attractive for both in-house and contract manufacturing'.

Reaxa is currently leading an industry consortium developing CP-STAR catalyst ligand tethering technology. As with ADCs, this is focused to reduce process steps and complex purification processes in drug manufacture.

The spin-out of ADC Biotechnology follows the sale to Johnson Matthey earlier this year of Reaxa's pharma metal scavenging business.


Companies