Recipharm and Kancera collaborate to manufacture clinical trial supply
Recipharm, a contract development and manufacturing organisation and Kancera, a development company focused on cancer therapy, have signed a contract for the development and manufacture of the pharmaceutical candidate KAND567
Kancera's pharmaceutical candidate KAND567 works by blocking the Fractalkine system and has been shown in preclinical disease models to effectively counteract the onset of autoimmune disorders, as well as neuritis and pain in connection with chemotherapy against cancer.
In future clinical studies, Kancera intends to treat patients with the pharmaceutical candidate KAND567 filled into capsules and taken orally.
As part of the collaboration, Recipharm will develop the preparation required for effective release of KAND567 from the capsules and manufacturing of the pharmaceutical product. The work will be performed at Recipharm's development facility in Solna.
Torkel Gren, General Manager at Recipharm in Solna, said: "We are happy to be able to contribute to the development of a new drug with the potential to be of great medical value. We have extensive experience in developing drugs for clinical trials as well as commercial manufacture and this will be very valuable in the collaboration with Kancera."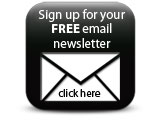 Thomas Olin, CEO of Cancer, said: "The decision to commence development of capsules for an active dosage of KAND567 shows that Kancera has reached an important milestone in the Fractalkine project. We are delighted to now be collaborating with Recipharm to produce the pharmaceutical product that will be used to study how KAND567 can help patients."
Companies