Recipharm and LIDDS establish manufacturing capabilities for prostate cancer product
Recipharm, a contract development and manufacturing organisation and LIDDS have together set up a manufacturing line for LIDDS' novel prostate cancer drug, Liproca Depot, at Recipharm in Solna, Sweden
The manufacturing line is dedicated to the first product based on LIDDS' innovative NanoZolid technology.
Clinical trial material has already been produced and the facility is ready for future commercial manufacturing of Liproca Depot or other pharmaceutical formulations based on the NanoZolid technology.
Torkel Gren, General Manager of Recipharm's facility in Solna, said: "We are proud of having reached this important milestone in the development of a new product allowing improved therapy for a serious disease. This has been achieved by the hard work and close collaboration of experts at both LIDDS and Recipharm. LIDDS is a very innovative company and it has been extremely rewarding to work with the team."
The manufacturing line has been adapted for GMP production and is industrialised according to a unique process invented by LIDDS, involving the installation of novel equipment, a process new to the pharmaceutical industry.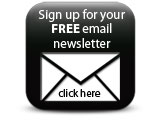 Monica Wallter, CEO of LIDDS, said: "With the successful manufacturing performed at Recipharm, LIDDS can offer license agreements for Liproca Depot with the advantage of having validated production in place, saving both time and money for pharma companies. In addition, we now have an established manufacturing facility ready for other NanoZolid projects."
Companies